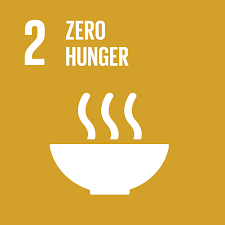 SDG 2: Zero Hunger
Zero hunger can only come about if we increase agricultural productivity.  The goal aims to double agricultural productivity especially for small scale farmers, which suits the Ugandan agricultural sector.  The goal also aims to do this without destroying the ecosystem is a laudable aim and one that must be attained.
To do this the agricultural sector needs also to embrace safety and health.  In addition the natural environment must be protected.  Without the natural environment being protected then doubling production will never happen.
Safety and Health Officers are duty bound to protect the environment and stop the accumulation of waste in all its forms, to stop deforestation, wetland encroachment, all types of pollution and acidification of our rivers and lakes to name a few while undertaking construction projects for example.  They must ensure that the environmental impact assessment is followed. This is really important and curtails environmental degradation.
Agricultural productivity increase needs to be systematically implemented, but not by the introduction of genetically modified seeds.  Organic planting is predominately what the market wants.   Food production increase has to work together with no poverty that can alleviate the entire situation.
From an environmental perspective it is important that soil fertility is  enhanced as poor fertility reduces productivity.  Adding value to our produce can stop waste. For example excess milk can give us yoghurt, ice cream, cheese. Excess maize can become flour, cakes, mandazi and biscuits.  Entrepreneurs have a good base to bring about foods that can either be sold and eaten or exported to other countries.
All this needs Safety, health and Environment Officers to ensure people are safe in the work place, healthy to increase production and a good environment to have productive produce produced.
Can you be instrumental in making this happen, if yes contact EISMAT at
info@eismat.ac.ug/ 0705 336 066.