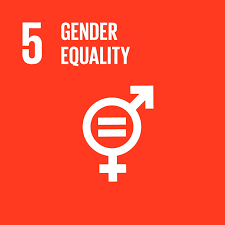 SDG 5: Gender Equality
There is no room for gender inequality in safety, health and environment.  It is an open profession that makes no difference to what gender you are.
Females working in a male dominated environment such as the construction sector if they are professional and know what they are talking about should have no problems once the employers and employees become used.
It is the professional approach that makes the difference and that is never gender orientated.
However, in a country such as Uganda where  the patriarchal society still view females  as secondary to themselves some women both educated and uneducated face a battle to realise their aspirations.
Safety and health is a good avenue to pursue as it is based on a different professional approach.  A good safety and health officer/manager can put forward clear communication, have good people skills and have the motivational skills to ensuring a positive safety culture in any workplace.
Safety and health through EISMAT can empower our students to be the consummate professional and it does not matter the gender when you are saving lives.
Can you be instrumental in making this happen, if yes contact EISMAT at
info@eismat.ac.ug/ 0705 336 066.